ABOGADOS DE COMPETENCIAS CIVILES DE MACON
Abogados tenaces de Macon que defienden sus intereses en casos civiles
El equipo legal de Cooper, Barton & Cooper maneja todo, desde litigios civiles simples hasta complejos. Nuestros abogados de litigio civil en Macon tienen un amplio conocimiento del proceso de litigio para garantizar que su caso reciba la atención y la representación efectiva que se merece. Cada situación es única y ofrecemos atención personalizada para cumplir con los requisitos únicos de cada cliente.
Situaciones que requieren un abogado litigante civil Litigio Civil: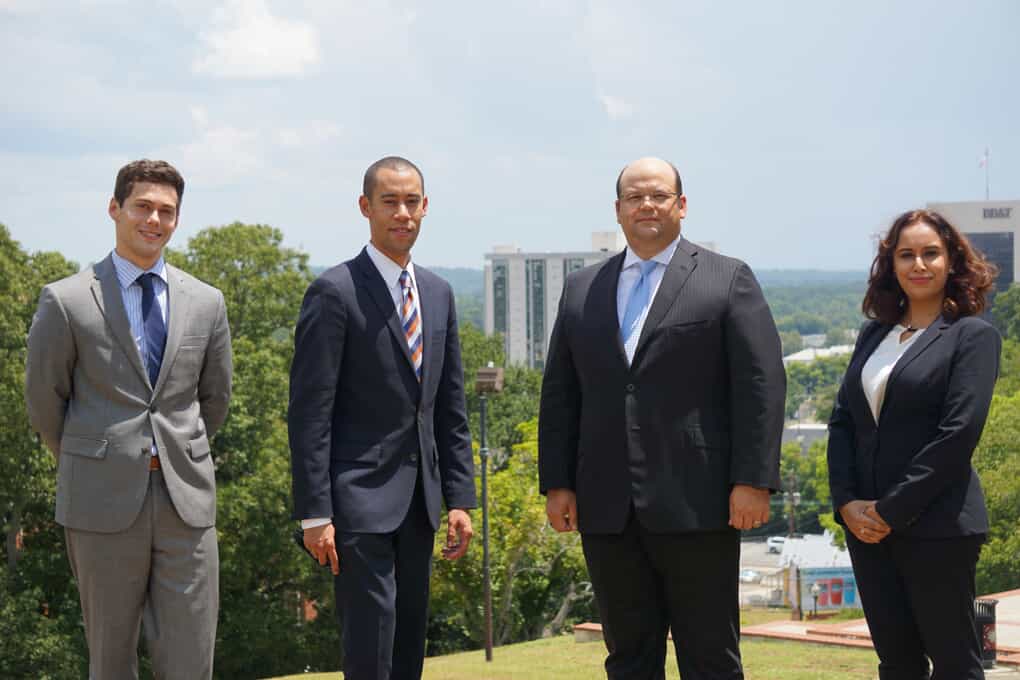 Estás siendo demandado
Planea presentar una demanda civil
Disputas inmobiliarias
Transferencias de propiedad
Disputas de propiedad o daños a la propiedad
Litigio de derechos de autor
Ejecución de un derecho legal
Disputas de acción de clase
El proceso de litigio civil
Nuestros abogados de litigios civiles en Macon tienen la habilidad requerida para resolver una disputa a través de una acción judicial, con más de 30 años de experiencia combinada. Intentaremos resolver la disputa fuera de los tribunales. Cuando esto no es posible, nuestros abogados tienen conocimiento del proceso de litigio civil y el compromiso de representar sus intereses con honestidad e integridad.
El proceso de litigio civil comienza con la presentación de una queja ante el tribunal o la respuesta a una queja que se haya presentado en su contra. Nos tomamos el tiempo para escuchar sus inquietudes e inmediatamente comenzamos a prepararnos para el juicio, incluido el descubrimiento previo al juicio y los interrogatorios, que son preguntas que el abogado de una de las partes envía al abogado de la otra parte. Los interrogatorios deben responderse por escrito y presentarse ante el tribunal en un plazo de 30 días. Los siguientes pasos incluyen solicitar documentación y tomar declaraciones para prepararse para litigar su caso en la corte. Trabajamos para guiarlo a través de todo el proceso, respondiendo sus preguntas y trabajando en su mejor interés en cada paso del camino.
Independientemente del tipo de litigio civil al que se enfrente, Cooper, Barton & Cooper pueden ayudarlo. ¡Llame a nuestro equipo de abogados de litigios civiles de Macon al (478) 202-7050 para programar la evaluación gratuita de su caso!
Clients Share Their experiences
Read How We Have Helped Others
"Professional, Empathetic and Willing to help"

- Mallory

"GREAT Job on Corporate Work"

- Jim

"Truly believes in the client"

- Antonio
What Makes us Different?
We Can Help You to Achieve

the Results You Want
Core Values

We strive to embody our core values: excellence, integrity, honesty, and profound respect for family.

Trial Attorneys

We are skilled trial attorneys and spend more time in court than many other firms.

Top- Rated Attorney

Attorney Devlin Cooper has received an AV Preeminent® Rating from Martindale-Hubbell®.

Free Case Evaluation

We offer free case evaluations for potential clients to learn their options.
EXPERIENCED TRIAL ATTORNEYS
When the stakes are high and you need a team who understands the gravity of your situation.